Vice-President of NIAD-UE, Dr. Kazuo Okamoto and other NIAD's representatives visited AERES, Evaluation Agency for Research and Higher Education situated in Paris on June 9th. The AERES's representatives including Dr. Didier Houssin, the President recently nominated welcomed us.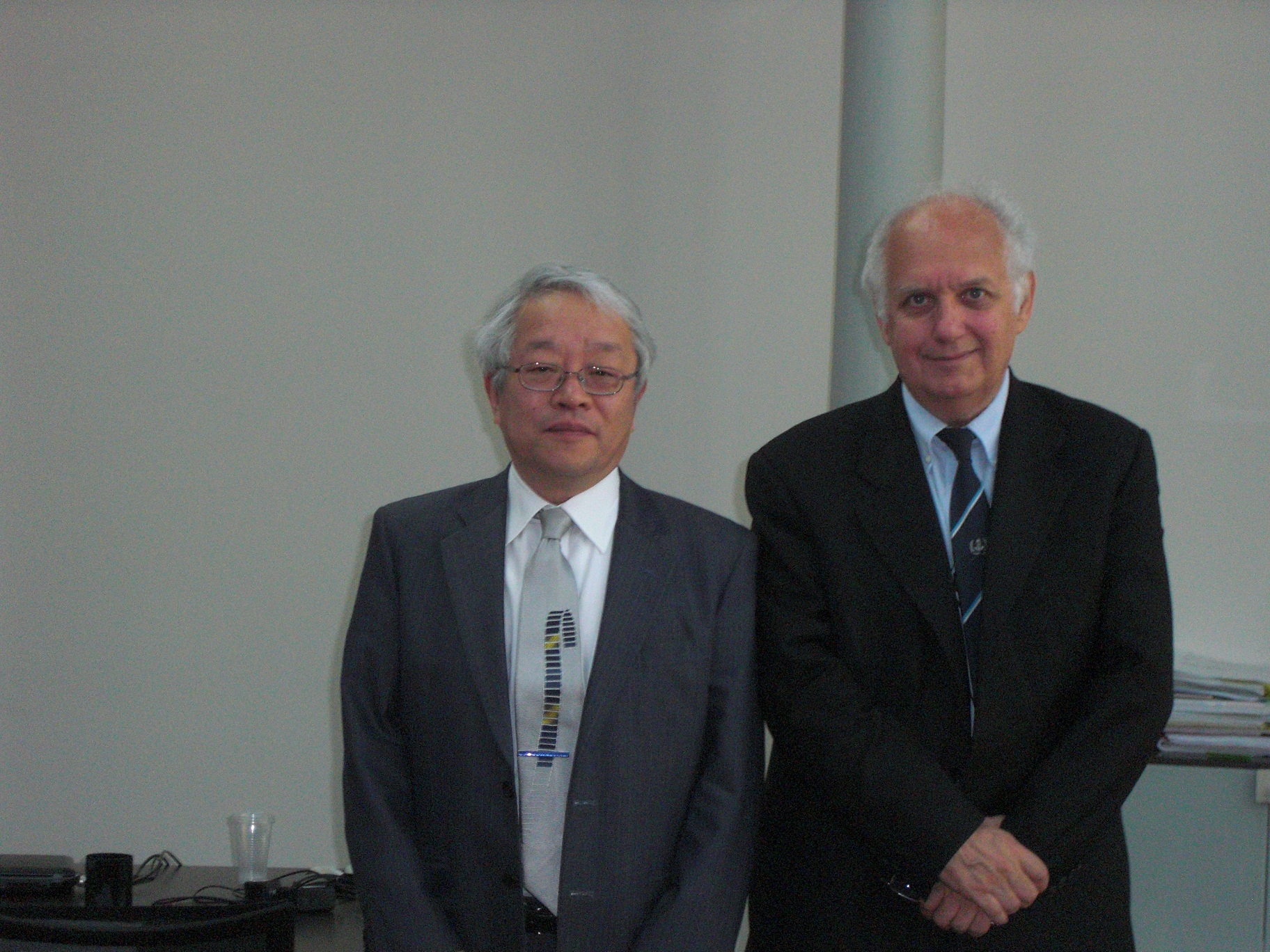 In this March, AERES and NIAD-UE singned a Memorandum of Understanding in order to cooperate for the benefit of both organisations and improve the quality of HE in France and Japan.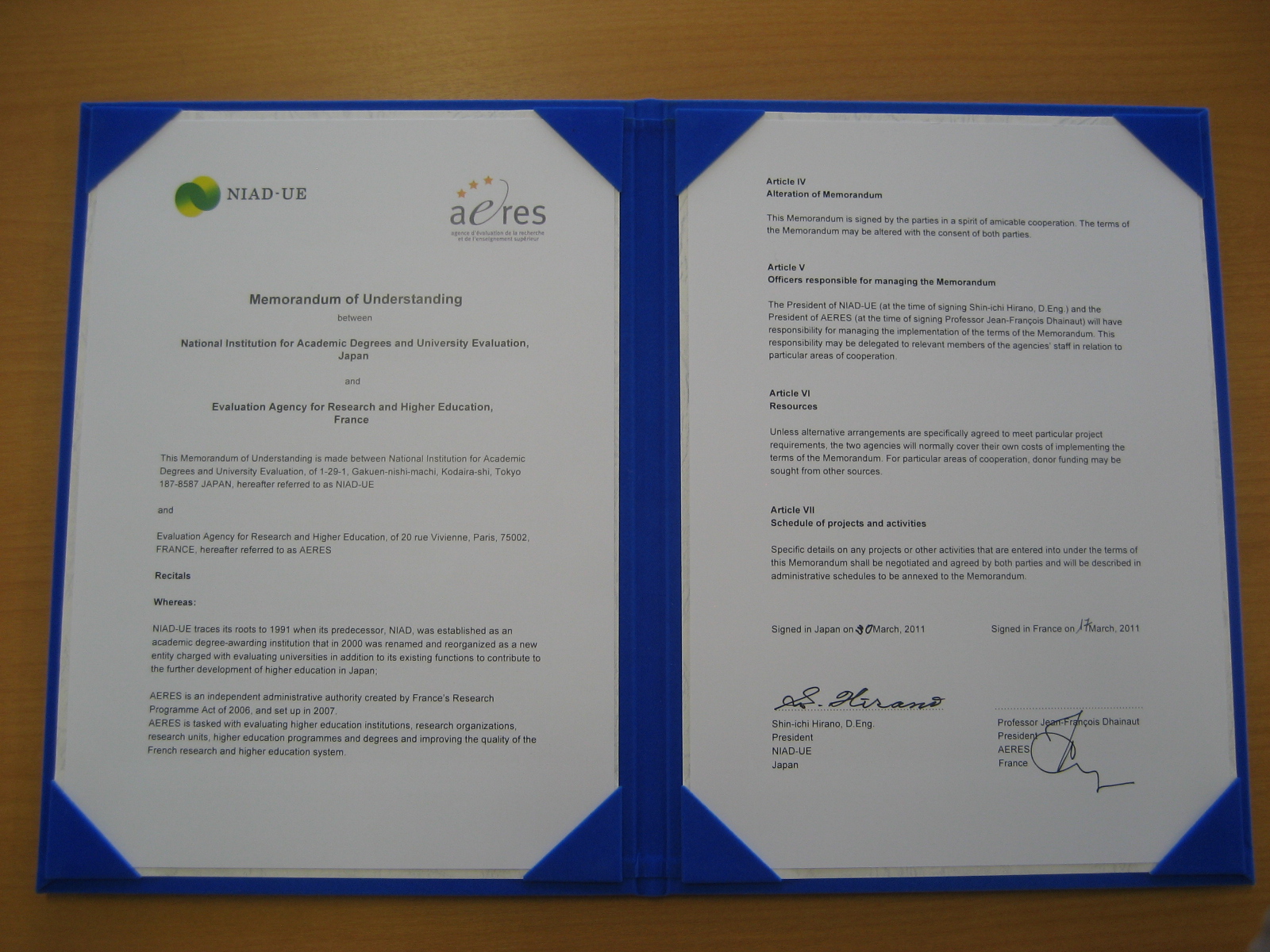 In the meeting, we confirmed to reinforce our relationship and discussed the way to collaborate based on the MoU.
AERES is an independent administrative authority established in 2007, by France's Research Programme Act of 2006. Its originally lies in the integrated approach to assessment, and it covers all higher education and research institutions, research laboratories and advanced programmes in the whole France and its colonies, carrying 3 types of evaluation: institutional, programme and research units. As part of their international contributions, the AERES is a member of the European Network for Qualtiy Assurance (ENQA) and the International Network for Quality Assurance Agencies in Higher Education (INQAAHE). We consider it of importance to enhance the quality of HE in both countries and carry on grasping French situation about HE because of the existance of partnarships between French HEIs and Japanese Universities.
---