The INQAAHE (International Network for Quality Assurance Agencies in Higher Education) Biennial Conference was held in Madrid, Spain, on 5-7 April 2011, hosted by Nacional Agency for Quality Assessment and Accreditation (ANECA). This meeting, titled 'Quality Assurance: Foudation for the Future' was focused on several themes about which concerns each QA agency.

NIAD-UE staffs attended this meeting as well as the Pre-Workshop held one day before the Conference as a full member, in order to pursue trends in QA in HE of the world. The participants counted over 350 experts from 80 countries from all over the world.

The Conference was comprised of 4 sub themes. After a keynote followed paper break-out sessions related to the keynote. The sub themes are: "Globalizing Forces and National / Regional Goals", "Professopmalization of Quality Assurance", "Effective QA Processes for Diversity, Development, and Sustainability", and"Independence of Quality Assurance vis a vis Different Stakeholders". On the sub theme 'Globalizing Forces and National/Regional Goals', Dr. Kiyoko Saito from NIAD-UE made a presentation.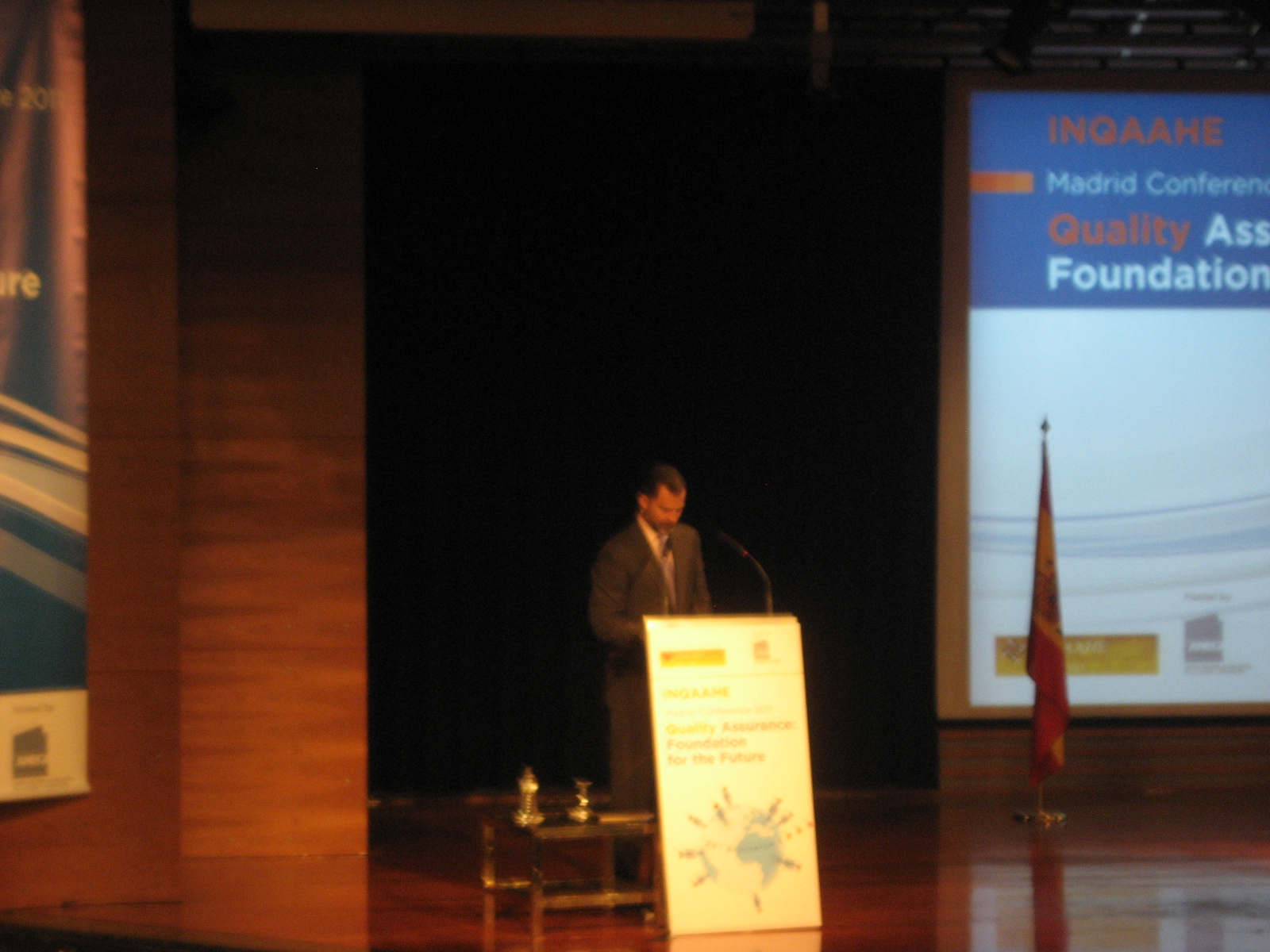 His Royal Highness the Prince of Asturias having a speech
---