On August 12, the renewed Memorandum of Understanding (MoU) for Cooperation and Collaboration (effective until August 2025) was signed by Fukuda Hideki, Ph. D., the President of NIAD-QE and Dr. Anne Flierman, the Chair of the Accreditation Organisation of the Netherlands and Flanders (NVAO) upon the expiry of the previous MoU signed in July 2015 following the initial signing in June 2010.

NVAO is an independent quality assurance agency founded by the international treaty of the Netherlands and Flanders that looks over the quality assurance of the higher education institutions in the Netherlands and Flanders. It conducts programme accreditation that offers flexibility in the scope and content of the standards depending on the result of the institutional audit, while adopting the accreditation system that reduces the burden and enables to address risks. Furthermore, at the request of universities and others, NVAO offers assessment of special features such as internationalisation, and small-scale and intensive education. In addition to the above, NVAO is internationally renowned for promoting quality assurance of international collaborative programmes, playing a central role in European network/ association for quality assurance agencies such as ENQA, and leading international network for quality assurance agencies in higher education such as INQAAHE, of which we are a full member.

NIAD-QE has developed its partnership with NVAO through exchanging information on quality assurance in higher education on a regular basis, publication of "Overview of Quality Assurance System in Higher Education: The Netherlands (1st and 2nd edition)" and inviting the Chair of NVAO to Japan-Europe Quality Assurance Seminar organized by NIAD-UE (the predecessor of NIAD-QE), along with our study visits to NVAO to learn about quality assurance system in the Netherlands and Europe, and taking part as observers in site visits under NVAO's quality assurance project for international collaborative programme.

In light of this renewal of the MoU, NIAD-QE and NVAO will continue to work together to enhance our expertise and specialization as quality assurance agencies through our exchange of information on quality assurance in Japan, the Netherlands and Flanders, as well as to provide further support to higher education institutions.

---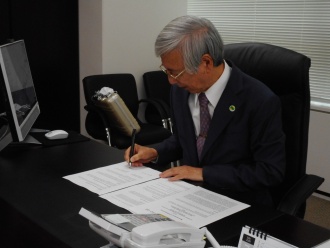 ---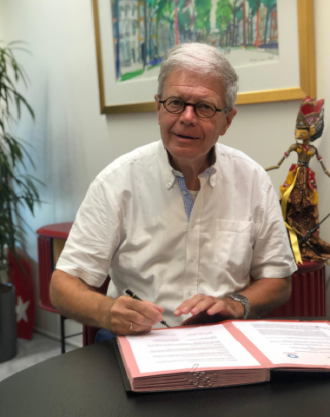 ---