NIAD-QE was visited by five delegates from the Office of the Higher Education Commission (OHEC) on September 25, 2018, and on October 2, four delegates from the Office for National Education Standards and Quality Assessment (ONEQSA), a quality assurance agency in Thailand.
Officers of NIAD-QE held meetings with the delegates of both agencies, who came to NIAD-QE with the purpose of acquiring a more in-depth understanding of the framework for quality assurance in higher education in Japan as well as the quality assurance activities of NIAD-QE.
Through sharing of information with OHEC, which provides universities with support for internal quality assurance from the government standpoint, and ONESQA, an independent quality assurance agency, the visit allowed NIAD-QE the opportunity to gather multi-layered understanding of the current state of higher education in Thailand.
---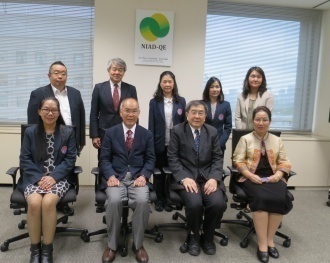 ---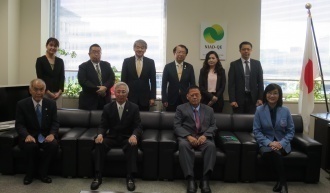 ---