On September 13, 2018, a meeting was held at the Takebashi office of NIAD-QE among the administrators of the 'CAMPUS Asia' Monitoring+ program which commenced this year.

'CAMPUS Asia' is a joint initiative led by the governments of Japan-China-Korea, with the aim of strengthening exchange and cooperation with quality assurance among universities in Japan, China and Korea. The monitoring program for 'CAMPUS Asia', Monitoring+ is coordinated in cooperation among Higher Education Evaluation Center of the Ministry of Education (HEEC) of China, Korean Council for University Education (KCUE) of Korea, and NIAD-QE, with each institution representing their respective country. Having come together to run a monitoring program for the third time, the program was renamed to "Monitoring+" to reflect the advances it made based on the experience gained through the previous two monitoring programs.

The meeting was participated by five representatives of NIAD-QE including Vice-President HASEGAWA Toshikazu and three representatives of KCUE. Three representatives of HEEC attended the meeting remotely from China via videoconferencing. In addition to sharing updates from each country, document analysis and site visits procedures to be conducted were reviewed, and the composition and format of the forms for the joint monitoring reports to be issued were discussed. The monitoring documents and processes proposed by NIAD-QE were reviewed and formalized by HEEC and KCUE.

The meeting also provided an opportunity for the participants to reaffirm their commitment to continue to provide updates and closely coordinate the international quality assurance program together among the three quality assurance agencies.

---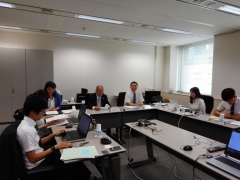 ---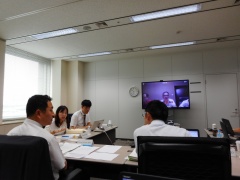 ---