NIAD-QE, certified by the Minister of Education, Culture, Sports, Science and Technology, conducts Certified Evaluation and Accreditation (CEA) of universities, colleges of technology and graduate law schools.
From May to June 2016, NIAD-QE held explanatory meetings and provided training seminars on institutional CEA of universities.
On May 31, 2016, an explanatory meeting and training seminar on institutional CEA of universities was held in Tokyo. The explanatory meeting was held in the morning for staff members, including directors of evaluation of national, municipal/prefectural and private universities and was attended by 128 people from 62 institutions. Members of NIAD-QE explained the purpose of institutional CEA of universities as well as its evaluation standards, method of implementation, and application procedures. This was followed by a question and answer session. The training seminar was held in the afternoon for personnel in charge of self-assessment at universities that are planning to apply to NIAD-QE for institutional CEA and was attended by 133 people from 58 institutions. NIAD-QE provided the practical instructions for the analysis of evaluation standards and the preparation of the self-assessment report. Also, a representative of the University of Kitakyushu, which underwent CEA by NIAD-QE in the 2015 academic year, gave a presentation on the experience of the production of a self-assessment report.
NIAD-QE conducted a training seminar in June for its CEA evaluators on the objectives, content, and methods of evaluation, in order to increase the effectiveness of institutional CEA of universities conducted in the 2016 academic year.
In the same month, NIAD-QE conducted another training seminar for evaluators engaged in the CEA of colleges of technology. Similarly held were an explanatory meeting and a training seminar on CEA of graduate law schools for personnel in charge of evaluation at universities with graduate law schools.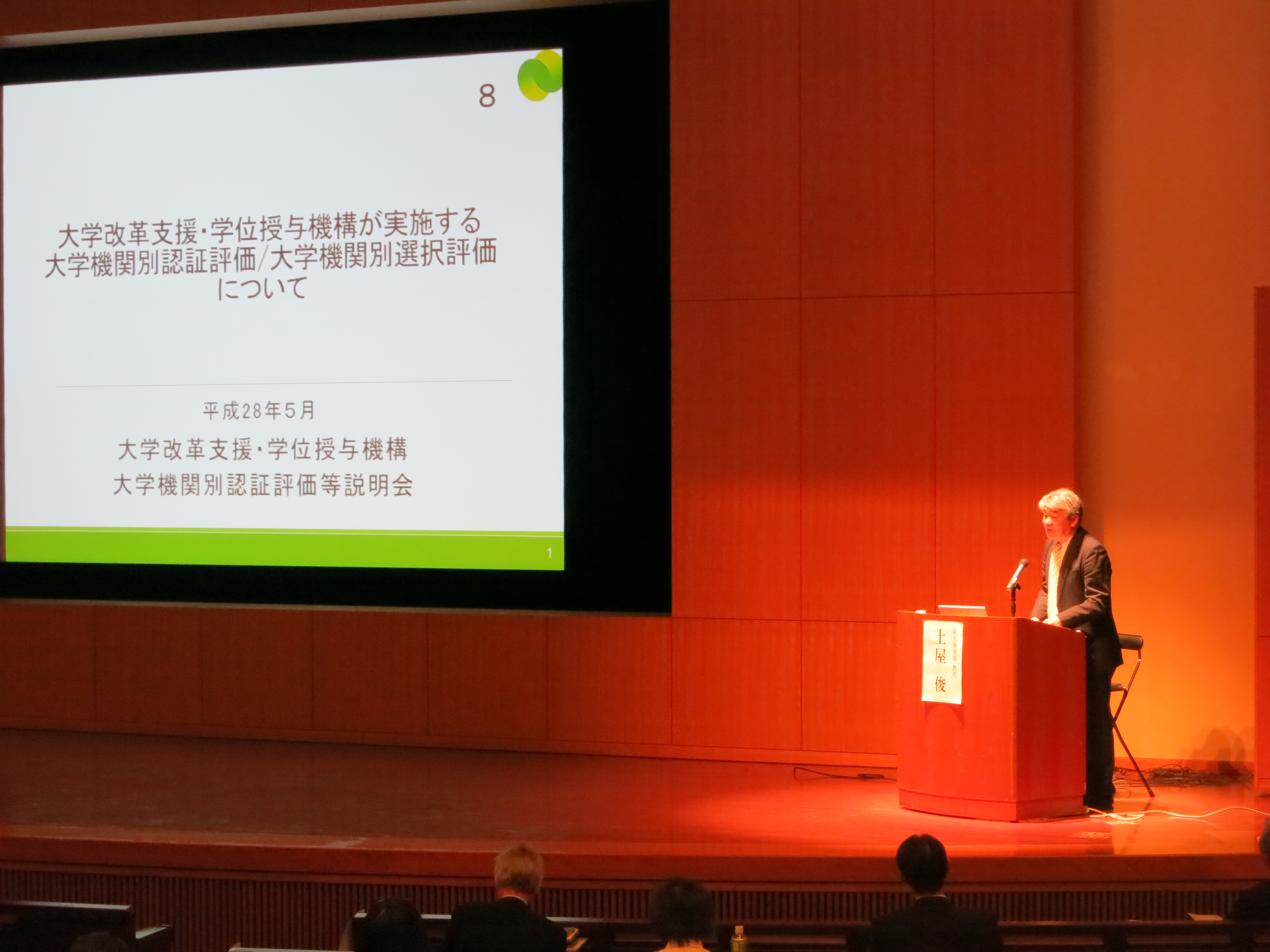 Explanatory meeting on institutional CEA of universities
---