The annual conference of the Asia-Pacific Quality Network (APQN) was held in Sigatoka, Fiji on May 26–27, 2016. In a special session on the topic of Quality Assurance of Transnational Education, Dr. Kazuo Okamoto, Vice-President of NIAD-QE, gave a presentation on the monitoring of 'CAMPUS Asia', which is a joint project among Japan, China and Korea.
'CAMPUS Asia' is a government-led initiative with the aim of promoting exchange and cooperation with quality assurance among universities in Japan, China and Korea. NIAD-QE, in collaboration with HEEC (China) and KCUE (Korea), carried out the quality monitoring for 10 pilot programs under the 'CAMPUS Asia'. Monitoring was conducted twice during the five-year period.
In the first monitoring, NIAD-UE (the former name of NIAD-QE), HEEC and KCUE carried out monitoring separately, taking into account each country's relevant regulations, evaluation systems and methods.
The three countries carried out the second monitoring jointly using common criteria, methods and document templates prepared collaboratively in light of the experiences of the first monitoring. Specifically, Japanese, Chinese and Korean panel members conducted document reviews of self-assessment reports prepared jointly in English by universities in all three countries, joint site visits and interviews in each country.
Dr. Okamoto introduced the principles, criteria, and implementation structure for the second monitoring. He also explained the outcomes of the monitoring, interspersed with several examples of good practices identified through the monitoring process.
The results obtained through the monitoring will be disseminated at home and abroad through a joint monitoring report compiling good practices and issues, guidelines, and other documents, in order to contribute to the creation and quality assurance of international cooperative academic programs.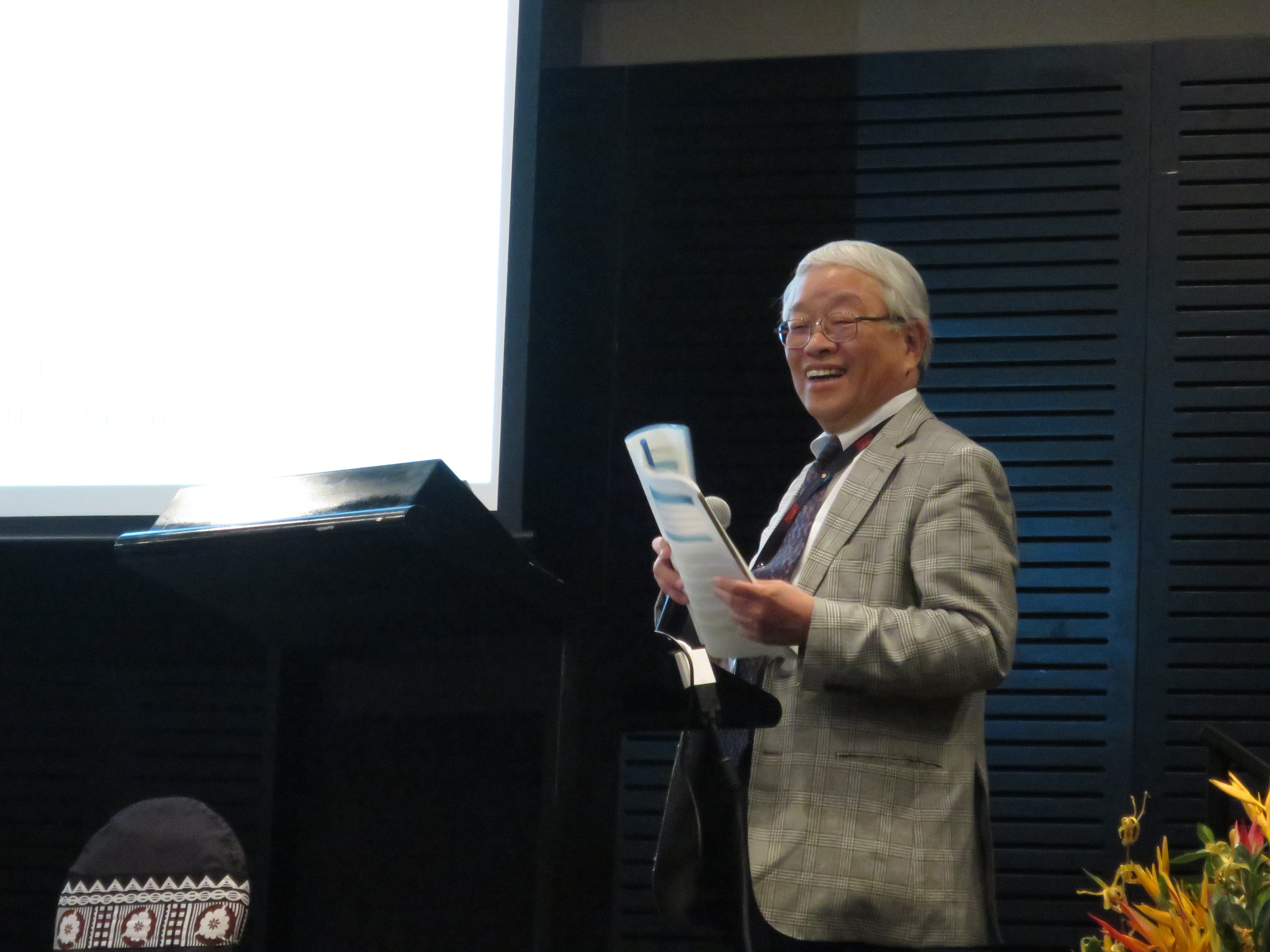 Dr. Okamoto giving the presentation
---