Along with concluding memorandums of understanding on cooperation with quality assurance organizations in other countries, NIAD-QE's exchange activities include information and personnel exchanges, joint projects, and joint international workshops. Here are the list of international partners and examples of international cooperative activities.
International Partners with bilateral Memorandum of Understanding
Examples of International Cooperative Activities
Japan-China-Korea Quality Assurance Cooperation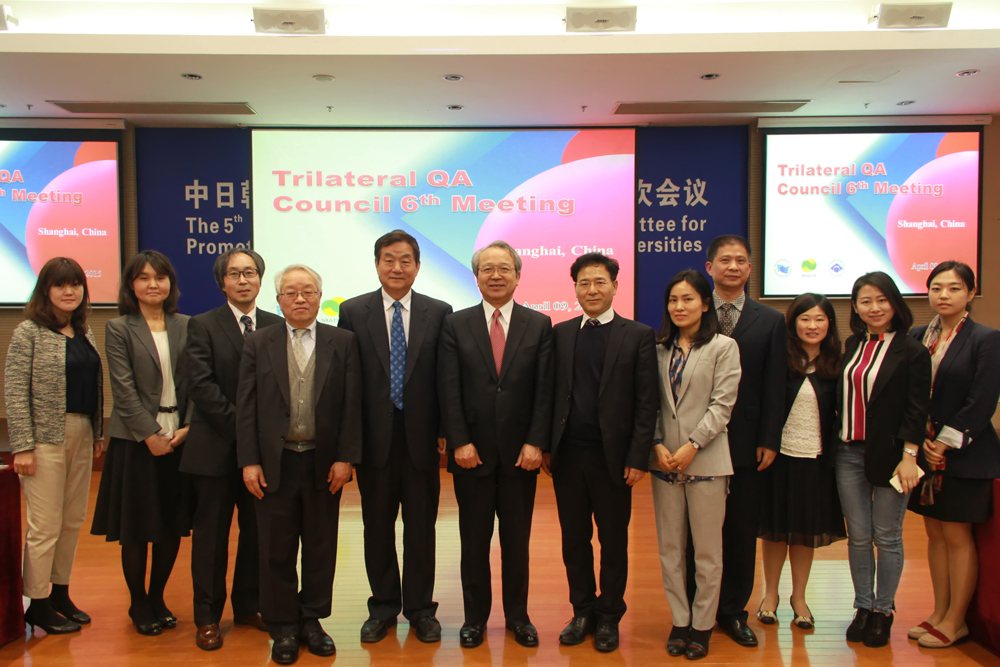 NIAD-QE, in cooperation with EQEA (China) and KCUE-KUAI (Korea), organized the Japan-China-Korea Quality Assurance Council in 2010 in order to work on joint projects with the aim of promoting inter-university exchange among the three countries, specifically focusing on quality assurance. This Council conducted joint monitoring projects looking at quality assurance of student exchange programs carried out among the universities of the three countries, within the framework of the CAMPUS Asia.
Staff Exchange Program between NIAD-QE and International Partners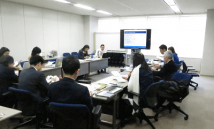 This exchange program is one of the collaborative activities between NIAD-QE and international partners, with the aim of exchanging information and knowledge on quality assurance and strengthening the cooperative relationship. NIAD-QE and a partner host the program on a rotating basis. NIAD-QE generally offers a one-week program, consisting of a series of lectures on its roles and Japanese quality assurance system, and site visits to universities and accreditation agencies.
Beginning with the hosting of staff members from TEQSA (Australia) in 2016, NIAD-QE has exchanged faculties and administrative staff between HEEACT (Taiwan), HKCAAVQ (Hong Kong), CIMEA (Italy) and TEQSA.
ASEAN Plus Three Quality Assurance Expert Meeting
This Expert Meeting is a platform for free-discussion and exchange of views among quality assurance agencies from ASEAN and the Plus Three countries (Japan, China and Korea), especially with an aim to discuss on how quality assurance agencies can contribute to enhancement of student mobility programs in the region. It was held four times and concluded with the adoption of "Pakse Statement for Promoting International Collaboration Among Quality Assurance Agencies in ASEAN Plus Three Countries."
•Inaugural Expert Meeting (6 March 2014, Hanoi)
•2nd Expert Meeting (17 October 2014, Bali)
•3rd Expert Meeting (3 September 2015, Manila)
•4th Expert Meeting (24 September 2017, Pakse)
Comparability Exercise on Quality Assurance Processes and Outcomes Between MQA and NIAD-QE
In 2014, NIAD-QE and Malaysian Qualifications Agency (MQA) established a Joint Technical Committee (JTC) and have been undertaking a comparability exercise on the quality assurance processes and outcomes related to bachelor's degree programs in Japan and Malaysia for more than three years. As a result of this project, the JTC identified a high degree of similarity in quality assurance practices of both agencies and the two parties signed the Statement of Confidence on Each Other's Quality Assurance Outcomes in July 2017. We hope the outcomes of this project will help to promote the mutual trust of higher education systems in both countries as well as the quality assurance practices carried out by NIAD-QE and MQA.
HKCAAVQ/NIAD-QE Joint Workshop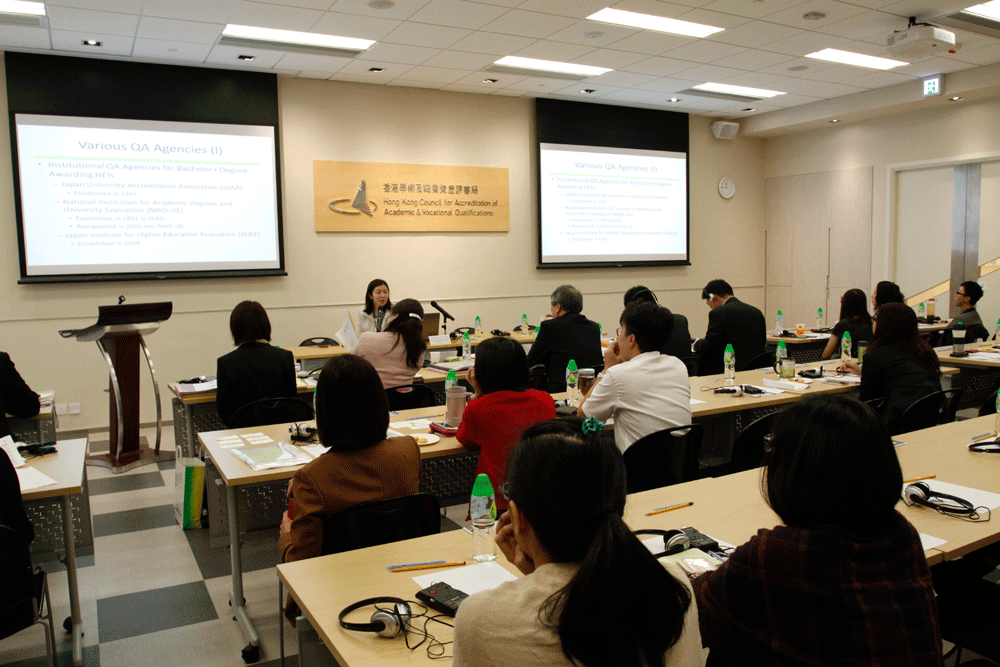 These workshops are held to exchange academic staff, especially, young researchers as a cooperative activity of NIAD-QE and HKCAAVQ.
•1st Workshop (1 February 2013, Tokyo) 'Changing Higher Education Landscapes of Japan and Hong Kong from the Viewpoints of Quality Assurance'
•2nd Workshop (29 September 2014, Hong Kong) 'Recognition and Quality Assurance in Higher Education and Transnational Education Experience Sharing from NIAD-QE and HKCAAVQ'
---