Inaugural Message from the President of NIAD-QE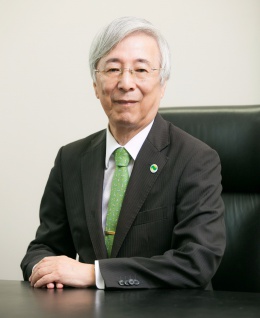 On April 1, 2016, I became the first president of the newly established National Institution for Academic Degrees and Quality Enhancement of Higher Education (NIAD-QE).
NIAD-QE was formed with the merger of the National Institution for Academic Degrees and University Evaluation (NIAD-UE) and the Center for National University Finance and Management (CUFM). NIAD-QE's objective is to contribute to the development of higher education in Japan. We will do this by: increasing the level of education and research at higher education institutions, enhancing their education and research environments and helping to create a society that values diverse learning outcomes in higher education.
NIAD-QE has taken over the work of NIAD-UE and CUFM. This work includes evaluation and accreditation in higher education, awarding of academic degrees, cooperation in quality assurance, research activities and provision of loans and grants for facility construction. Rest assured that we will do what is expected of us. And we will use the expertise and strengths inherited from the former organizations to create synergy in the merger. This will strengthen NIAD-QE's function of enhancing quality in higher education.
The environment surrounding higher education in Japan is undergoing rapid changes, including globalization and university diversification. Therefore, expectations of organizations that support universities, such as NIAD-QE, are increasing among both people involved in higher education and the public at large. I feel that the role played by such organizations has vastly increased in recent years.
NIAD-QE will take the opportunity of the merger to conduct more transparent operations and fulfill its mission. Our entire staff are dedicated to the further development of Japanese higher education. We look forward to your understanding and cooperation.
Hideki Fukuda, Ph.D.
President
National Institution for Academic Degrees and Quality Enhancement of Higher Education (NIAD-QE), Japan
---